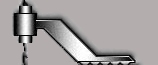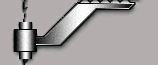 Wearaseal Process
Moly Disulfide Infused Chrome
Wearaseal is Empire's original proprietary Hard Chrome combined with moly disulfide. This proprietary wear-release treatment process locks in micron-sized moly disulfide for longer lasting lubricity or release, without degrading the base material. It yields dramatically increased wear life and corrosion protection resulting in lower wear-related operational costs.
Wearaseal advantages:
low temperature (130°F)

easy to remove without affecting base metal finish

superior bonding through micro-penetration

high thermal conductivity

wear resistance due to lower coefficient of friction
Applications:
Process tooling - molds, dies, rolls, hydraulics

Production parts - aerospace, automotive, textile
Wearaseal is available in several surface finishes and thickness to provide the hardness, friction release, and corrosion properties your application demands.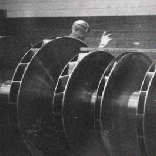 History / Treatments / Applications / RFQ / Testimonials / Contacts
EHC Hard Chrome / Wearalon / Wearaseal / Nitrogen Ion / EHC Tin
Dies / Molds / Rolls / Hydraulic / Production / Rubber / Salvage / Aluminum