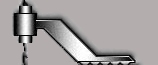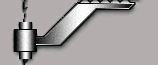 Die Wear Treatments

We plate small, intricate, close-tolerance dies, as well as dies of unlimited size and weight. We plate for both thin metal and heavy metal forming operations.
Benefits of treatment:
Reduced die wear by providing a smooth, hard, thin, lubricious surface coating

Preserving the die surface in its optimal state

Increased lubricity of the die surface, which created increased metal flow, thus reducing/eliminating the need for drawing compounds

Reduce galling due to low coefficient of friction

Reduce heat generated on die surface

Increases throughput and press uptime (hits per hour)

Improve part quality and repeatability from part to part

Reduces dirt pick up.

Reduces scrap rate of stamped parts.
Related services for dies: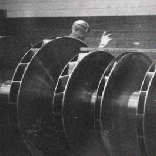 History / Treatments / Applications / RFQ / Testimonials / Contacts
EHC Hard Chrome / Wearalon / Wearaseal / Nitrogen Ion / EHC Tin
Dies / Molds / Rolls / Hydraulic / Production / Rubber / Salvage / Aluminum