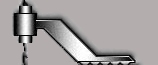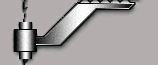 Wearalon Data Sheet
Product Description
Wearalon is a solvent dispersion of a solid active ingredient exhibiting low friction and excellent anti-stick/release characteristics. The product, recommended particularly for application to heated surfaces, furnishes a dry, colorless coating which is effective for releasing rubber and plastic compounds and providing multiple release cycles without transfer to molded parts and with no build up on the mold. Wearalon is recommended for application to surfaces below 150°F. Wearalon is particularly effective for release of silicone rubber compounds.
Typical Product Data
Color and Appearance
Dispersing Medium
Specific Gravity
Weight per gallon (1 lbs.)
White, translucent dispersion
Solvent mixture - heptane, ethanol butyl acetate Propyl cellosove
0.91
7.6
Key Performance Properties
Effective for all types of rubber and plastics compounds

Particularly recommended for silicone rubber release

Clean, dry, colorless, non-oily

Contains no oil, grease, stearates, waxes or silicones

Requires no curling step

Will not transfer to molded part

Will not lead to build up on the mold

Will not interfere with post -finishing operations

Will not cause knit lines on molded parts

Gives multiple releases per application

Chemically and thermally stable

Usable to 550°F

Leads to increased productivity and reduced scrap rate
Uses
Release coating for a wide variety of elastomers and plastics
Particularly effective for silicone rubber compounds

Natural rubber, SBR, EPDM, TPE, Polyurethanes, etc.

Polyesters, nylons, lonomers, phenolic, vinyls, acetates, meiamines, etc.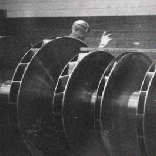 History / Treatments / Applications / RFQ / Testimonials / Contacts
EHC Hard Chrome / Wearalon / Wearaseal / Nitrogen Ion / EHC Tin
Dies / Molds / Rolls / Hydraulic / Production / Rubber / Salvage / Aluminum